As a clinical psychologist with more than 20 years' experience, I help clients develop lasting healthy habits including self-care, self-compassion and mindful living. My clients learn to change harmful behaviors, manage overwhelming urges and feelings, sleep well, and experience tranquility instead of stress and obsessive thoughts.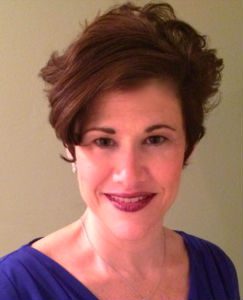 Please see Forms page to download forms to be completed and brought to first session
Out-of-Network Insurance and Fees
I am an out-of-network provider for all commercial insurance companies.
My fee is collected at each session.
As a service to you, I promptly submit electronic claims to your insurance company on your behalf requesting that reimbursements be sent directly to you.
If you have genuine financial need and no out-of-network insurance, please call to speak with me about the possibility of a discounted fee. 
I work with adults and youth with varied goals, needs, and problems. Common areas are:​
I work with adults and youth with varied goals, needs, and problems.
Common areas are:​
Eating Disorders including Binge Eating Disorder

Weight Loss / Weight Gain / Long-Term Weight Management 

Anxiety (worry, panic attacks, OCD, phobias)

Addictions (alcohol, substances, smoking, shopping, gambling, internet)

Lifestyle Change, Unhealthy Habits

Body Dysmorphic Disorder (BDD) and Body Image Concerns
Depression (major depression, bipolar disorder, dysthymia)

Divorce (contemplating, coping with, recovering from, growing from, sharing custody)

Chronic illness / Chronic pain

Relationship issues/Communication in marriage and close relationships

Procrastination / Disorganization / ADHD/ADD

Job Stress / Career transitions
If you want a life guided by your values rather than driven or limited by your harmful habits or anxiety, please contact me to help you accomplish your goals.
Thank you notes and progress reports from my clients