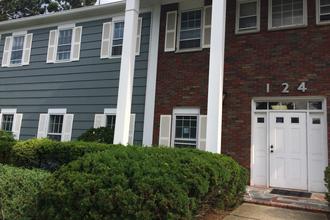 Debra Gill, Ph.D.
124 East Mount Pleasant Avenue (EMPA)
2nd Floor
Livingston, NJ 07039
My office is easy to reach from:
Rte 280 East, exit 5 South. Turn left onto EMPA.
124 EMPA is on right.
Route 280 West, exit 6 South. Take left fork onto
Shrewsbury Dr, turn right onto EMPA. Office will be on left.
JKF Parkway/Livingston Avenue. Turn North onto JFK from:
Summit, Berkley Heights, Route 24, South Orange
Avenue or Northfield Ave. Then turn right onto EMPA. Office will be on right.
Springfield/Millburn area. Come North up Main Street
onto Old Short Hills Road, left at fork after St. Barnabas, drive through
​Northfield Avenue onto Cedar Ln, Left onto EMPA. Office will be on left.
Pleasant Valley Way or Prospect Ave. Turn onto EMPA.
Office will be on Left.
It is on the South Side of East Mount Pleasant Avenue (aka, Route 10), across the street from Car Wash and Eppes Essen restaurant and down the block from the Ritz Diner. The cross street is Rossmore Terrace.
The two-story office building is teal blue/brick and has white columns in the front. You can enter our private parking lot from either Mt. Pleasant Avenue or from Rossmore Terrace. If you park in the back, you can enter the building from the door in the back. If you park on the side, you can enter from the front door.
Stairs to my 2nd floor office are at front door. Elevator, if needed, is near the back door.